Happy Monday all!
Well..Arizona was in cold winter rain temps...
it has been nice
my dead grass has come back to life.
But now..they are saying we will be in the 90s by the end of the week!!
UGH!!!..electric bill here we come!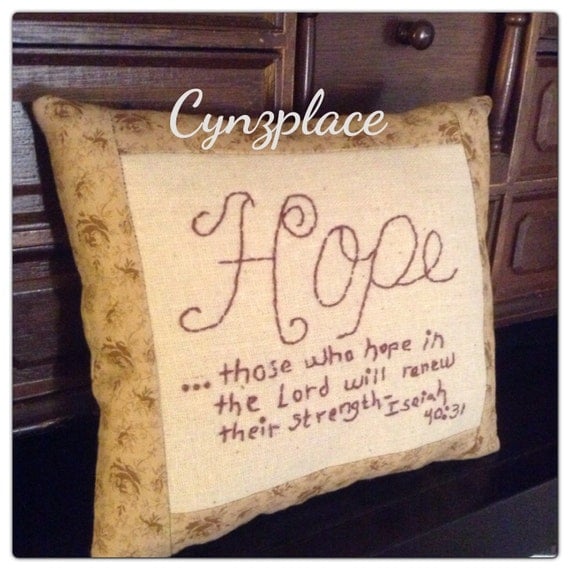 I finished a new pillow tuck. This has a scripture for Hope on it.
those who hope in the Lord will renew their strength.
You can click
HERE
to see it in my ETSY shop.
Also wanted to remind everyone about the giveaway that is going on over at
Folkart and Primitives .
Here are a few of the giveaway prizes!
Such a cute sheep!
Bunnies anyone??
oh bestill my heart..look at this pinkeep!
Hope yall have a great Monday!!!